Deserted At The Palms music fest with Thee Oh Sees, Cate Le Bon, Prince Rama, White Fence, Nite Jewel + more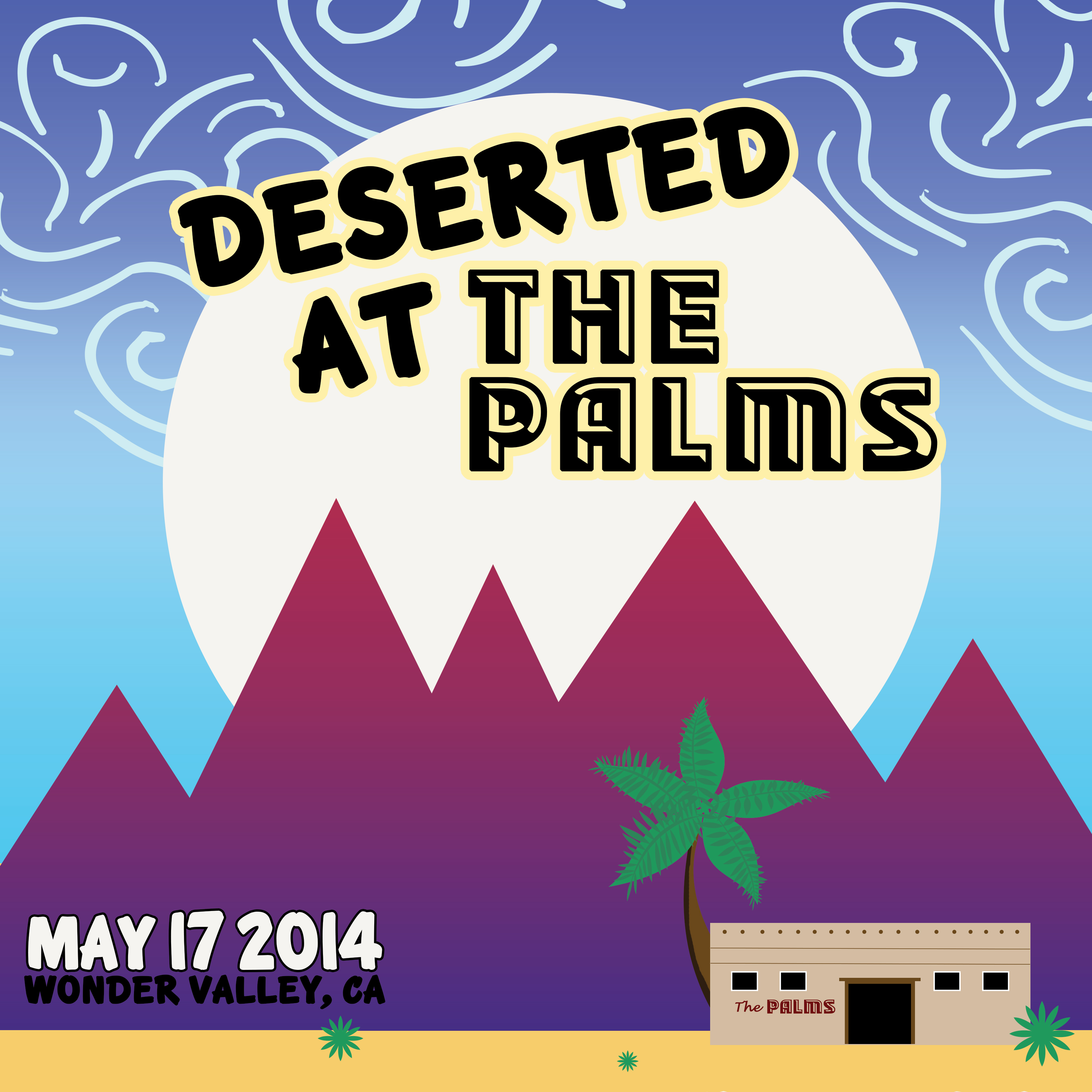 May 17, 2014
Palms Restaurant
83131 Amboy Rd, Twentynine Palms, California 92277
Take a trip to the Mojave Desert for a weekend of music at a dusty saloon oasis known as THE PALMS.
With Thee Oh Sees, Cate Le Bon, Prince Rama, White Fence, Nite Jewel, Chrome Canyon, Dream Boys, Amanda Jo Williams, Bloody Death Skull, Gun Outfit, HOTT MT, Alex Lilly, Geneva Jacuzzi, The Sibleys, Sex Stains, Rainbow Arabia
Check out the bands: http://desertedparty.tumblr.com/bands
FREE CAMPING. FREE PARKING.
This one-of-a-kind venue serves a colorful crowd in a surreal cantina atmosphere. Between bands and strange encounters, enjoy art installations and unique vendors embedded in the festival.
Info: http://desertedparty.tumblr.com/
Artists/Vendors/Sponsors:
Contact karaokefever@gmail.com with info and links
Presented by Fever and L.A. RECORD and dublab and KXLU and Permanent Records Los Angeles and The L.A. Fort and Experimental Half-Hour
Produced by Daiana Feuer & Jessica Espeleta